MONROE – The Wisconsin Small Business Development Center (SBDC) Network is partnering in 2018 with the Green County Development Corporation (GCDC) to boost small business startups and growth.
Thanks to a $40,000 grant from the Wisconsin Economic Development Corporation (WEDC), GCDC will implement an entrepreneurship support strategy to engage, assess and provide mentorship and coaching resources to current and aspiring entrepreneurs.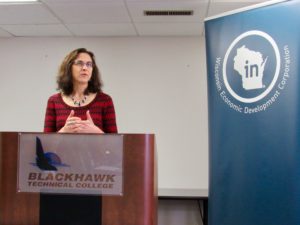 Wisconsin SBDC, which offers confidential, no-cost consulting and business education, serves Green County with senior business consultant Brock Waterman and will add a part-time consultant as a result of the funding. SBDC helps small businesses with startup planning, financing, sales/marketing, new products/services/markets, financial management and operations.
In 2017, Waterman's work with 27 clients in the county led to two new businesses and helped obtain $281,500 in capital investment.
"Green County has a vibrant economy, and we know there are many more startups and existing small businesses that can be assisted with the additional staffing this partnership with GCDC will provide," said Neil Lerner, associate state director for the Wisconsin SBDC Network.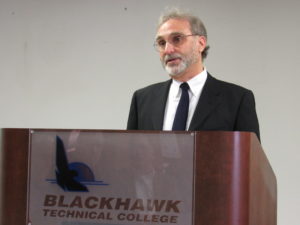 This is just one of 11 grants totaling $500,000 to help develop or expand innovative programs aimed at advancing the climate for entrepreneurship throughout the state. WEDC's Entrepreneurship Support Program is in its second year.
"Local partners understand what their needs, assets and resources are. We're more than happy to support efforts in pulling together a community plan and what they can do to support entrepreneurship as a means to future economic growth and stability," said Aaron Hagar, vice president of entrepreneurship and innovation for WEDC.
GCDC hopes to create 15 to 20 jobs and assist firms in securing investments of more than $1 million. In addition to the SBDC consulting, GCDC is championing a countywide mentorship program and using new space called The Enterprise Center at Blackhawk Technical College in Monroe.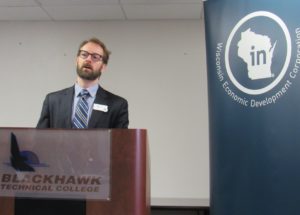 "The goal of this program is to give new businesses a good start, to grow existing businesses and work to ensure all businesses in Green County have a strong, sustainable future," GCDC Executive Director Cara Carper said.
To get started with an SBDC consultant in Green County, go to www.wisconsinsbdc.org/swwi.