Harlie Juedes, assistant director of the Small Business Development Center (SBDC) at UW-Eau Claire, was chosen by her peers as the Wisconsin network's 2022 State Star.
Juedes was recognized for her leadership in helping launch the new statewide Capital Access Clinic, which helps business owners seeking loans.
"With all that is going on in the world today, small businesses are in dire need of assistance," Juedes said. "It fills me with purpose to work alongside such a passionate team of consultants who make a tangible difference for our local movers and shakers. I'm honored to be recognized."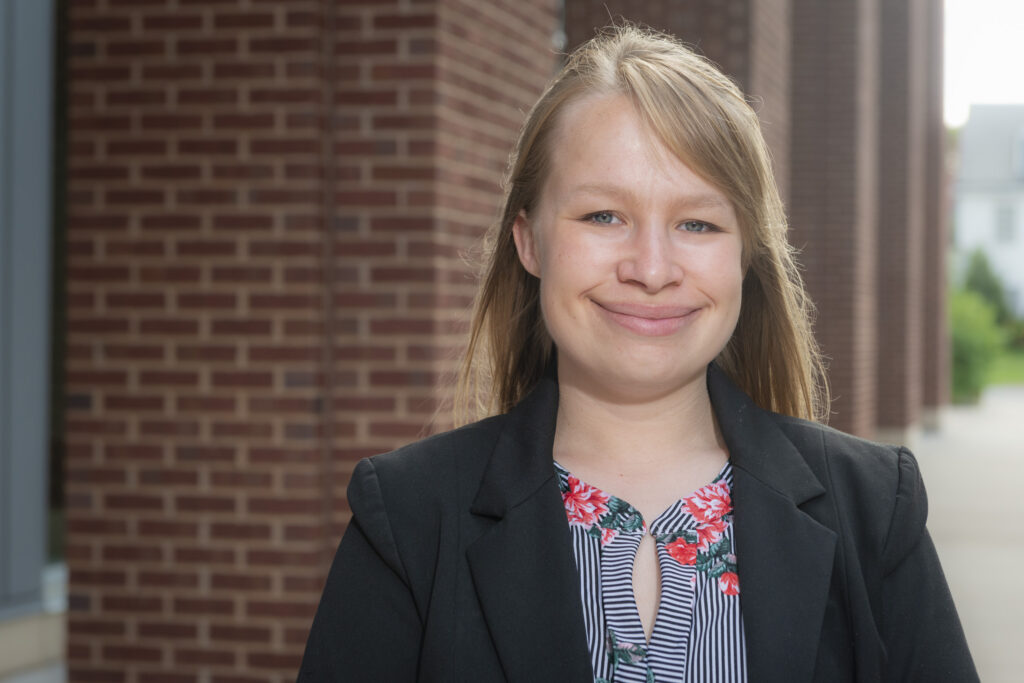 In her award nomination, Juedes was described as dedicated and driven for her work to implement critical processes for the clinic, which brings together expert consultants and interns to generate financial projections.
"Harlie's work is central to the success of the SBDC," said Bon Wikenheiser, state SBDC director. "She rose to the challenge of increased demand by instituting workflow processes, finding software solutions and training students. Additionally, she maintained her usual duties – triage, data integrity, consulting and promoting the SBDC's services."
Luke Kempen, center director at UW-Eau Claire, said Juedes also learned how to use the financial template he created for the network. "Over the past year, Harlie played a key role in the development of our center's team approach to serving clients. In addition to working with marketing clients, she now also does a tremendous job with financial clients, too."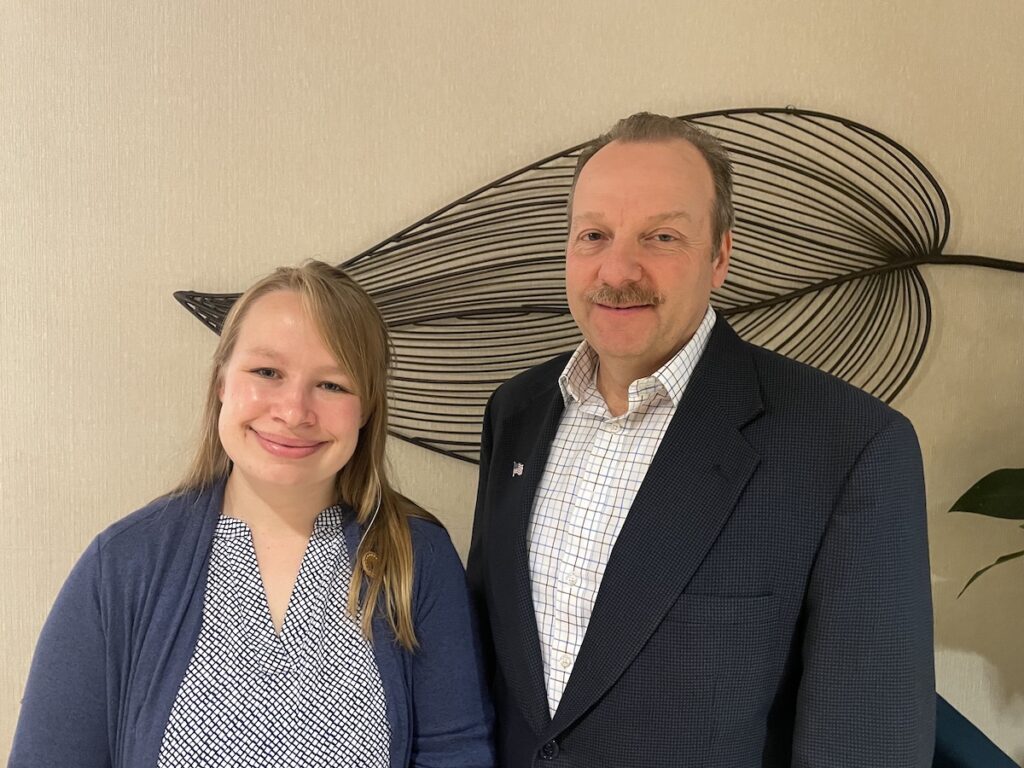 The Wisconsin Small Business Development (SBDC) Network offers no-cost, confidential consulting and business education to new and existing businesses through 14 centers across the state. In 2021, the SBDC served 6,985 clients, resulting in $119.2 million in capital investment, 292 new businesses and 24,253 jobs supported.
The State Star award recognizes:
Impact on clients
Innovative approaches
Team spirit
Willingness to go the extra mile.
The Wisconsin SBDC is a nationally accredited member of America's SBDC, which traditionally honors State Stars each fall during its national conference. Past Wisconsin State Stars include Cheryl V. Mitchell (2021, center director, SBDC at UW-Milwaukee, posthumous honor); Michelle Somes-Booher (2020, center director, SBDC at UW-Madison); and David Stauffacher (2019, consultant, SBDC at UW-Green Bay).
Juedes earned a bachelor's degree in business administration with an emphasis on marketing analytics from UW-Eau Claire. She is currently pursuing her MBA at her alma mater.
Before joining the SBDC in June 2020, Juedes developed the inaugural Raise Spirits, Give Hope wine gala and primary fundraising event for the Chippewa Valley Free Clinic. She also created branding and marketing strategies at a high-tech startup. Her first entrepreneurial experience was growing up on a farm that sells bison meat to restaurants, stores and customers.
An avid supporter of the arts, Juedes teaches art classes through UW-Eau Claire's Continuing Education program and developed the university's inaugural Blugold Beginnings Exploring the Arts summer camps. Her paintings are featured in permanent collections across Marshfield Clinic Health System.
About the Wisconsin SBDC
The Wisconsin Small Business Development Center (SBDC) is a nationally accredited statewide network supporting entrepreneurs and business owners through no-cost, confidential consulting and business education. Regional SBDC experts facilitate improvement and growth for small and emerging mid-size companies and help launch successful new enterprises. The Wisconsin SBDC is hosted by the University of Wisconsin System under the Institute for Business & Entrepreneurship. It is funded in part through a cooperative agreement with the U.S. Small Business Administration. www.wisconsinSBDC.org