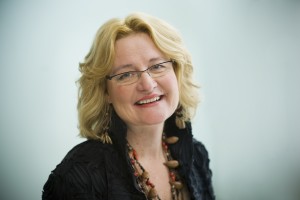 Amazon's acquisition of Whole Foods Market will be a disruptor of the food industry but might be an opportunity for businesses looking to boost food sales online, according to the Food Finance Institute's Tera Johnson.
Amazon will bring the borderline sensual, foraging experience of Whole Foods online, Johnson wrote for New Hope Media, the largest industry journal for natural product food businesses.
Amazon will be disrupting the food market as it has many others. With Amazon's business model allowing manufacturers to keep products on site without going through a distribution center directly, they are cutting out distributors. "This is terrifying to mainstream grocery stores that need to show steady incremental returns to shareholders," Johnson said.
Amazon would be allowing products to transform into real businesses, providing real opportunities for food entrepreneurs. Johnson optimistically highlights possible developments, saying "food brand companies could become portfolio managers for a family of brands, all of which they manufacture, store, ship on demand and sell through Amazon."
In addition to writing, Tera is also working with the Nutrition Capital Network and the New Hope Network as a teacher and mentor at their Expo East and Expo West trade shows. Expo West Pitch Slam winner LovetheWild, founded by Jacqueline Claudia, was mentored by Johnson in the areas of strategic vocabulary and humane standards in farming.
Up next: Johnson is teaching at the Expo East "Natural Products Business School" in September.
Food Finance Institute leverages and supports a collaborative network of professionals focused on the food, beverage and value-added agriculture sector. Through supporting this collaborative network with training, resources, tools and mentorship, FFI fulfills its mission of making sophisticated financial technical assistance available to every growing food and beverage enterprise.