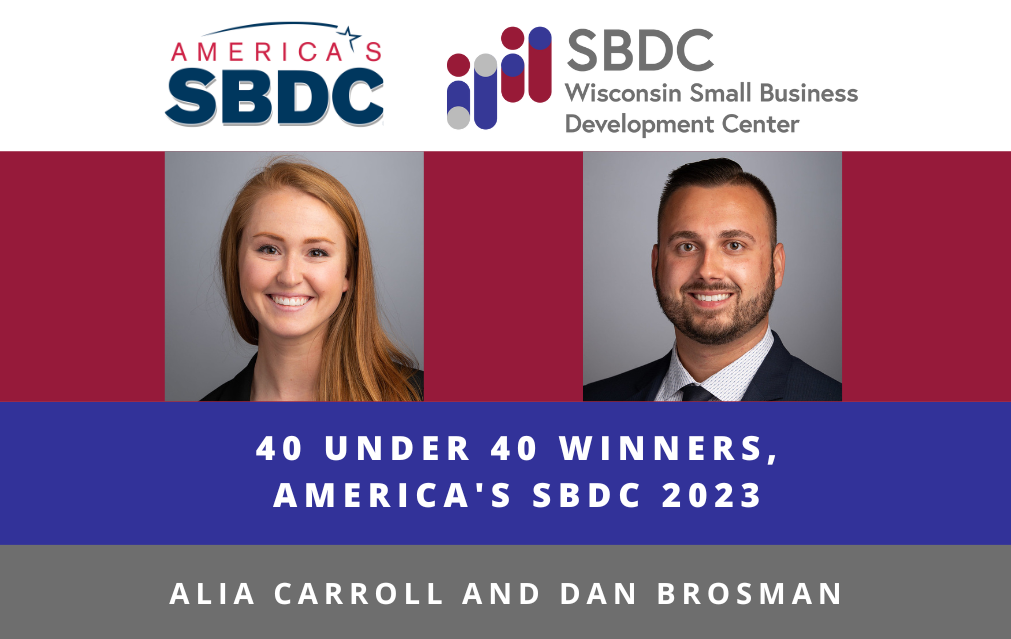 Two outstanding Wisconsin Small Business Development Center (SBDC) Network young professionals have earned national awards for their leadership in helping small businesses start and grow.
The 2023 America's SBDC 40 Under 40 Awards go to:
"Alia and Dan are exceptionally accomplished professionals deserving of this award." said Colleen Merrill, interim state director. "We are incredibly proud of the hard work these two expert collaborators put forth to make the state's small business ecosystem more connected. Their work helps our network serve entrepreneurs in every corner of Wisconsin."
The Wisconsin SBDC is a nationally accredited member of America's SBDC, the nation's most comprehensive business assistance network.
The Wisconsin SBDC Network offers no-cost, confidential consulting and business education to new and existing businesses through 14 centers across the state. In 2022, the SBDC served 6,385 clients, resulting in $132.4 million in capital investment, 310 new businesses and 21,424 jobs supported.
Alia Carroll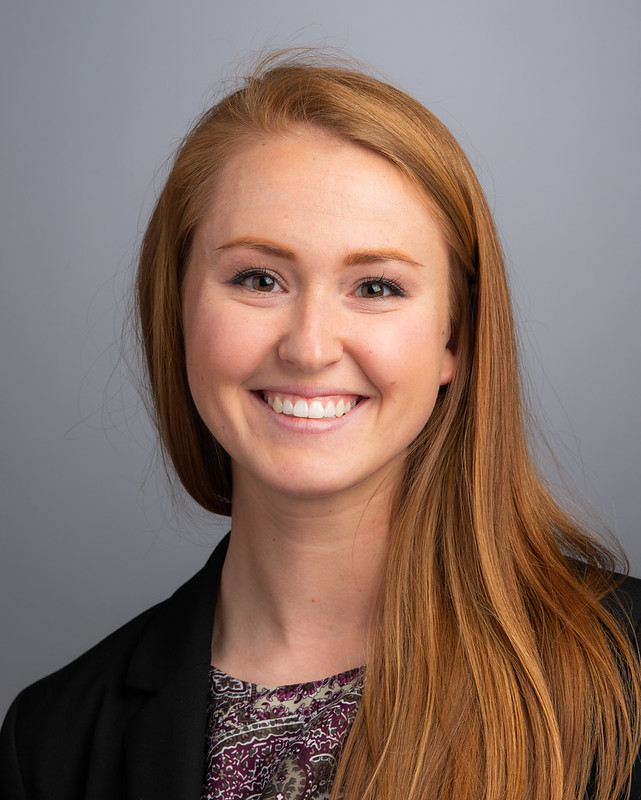 Alia has demonstrated an exceptional commitment to her work assisting small businesses from various backgrounds and goes out of her way to make sure disadvantaged business entities have the resources they need to succeed. In addition to her exceptional client support, Alia has been an asset to her coworkers and the broader team. Her willingness to provide valuable feedback, guidance, and mentorship has been highly appreciated and has fostered a collaborative work environment. Alia's positive attitude, approachability, and genuine care for her colleagues have earned her the admiration and respect of everyone she interacts with.
"Alia is an exemplary financial consultant and colleague that continues to seek out innovative ways to meet the needs of her clients and support her colleagues. We are proud to have her on our team!" said her supervisor and nominator, Harlie Juedes.
Dan Brosman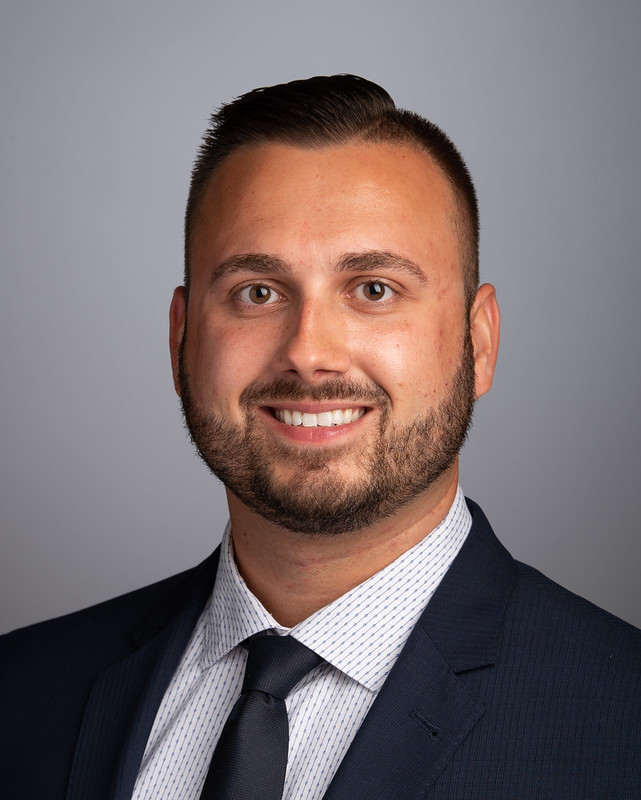 Dan was recognized for his efforts to launch the statewide Digital Marketing Clinic and build it into a successful initiative coming out of the pandemic, as well as for his outreach efforts across their service area which have increased UW Oshkosh SBDC's minority and rural clients served to record levels.
"Dan is full of energy and willingness to embrace new ideas," said business consultant and nominator, Sean Fitzgerald. "It's a pleasure to come into the office each day and work with Dan to build upon our symbiotic partnerships with various economic development organizations in the Fox Valley."
All 40 award winners will be honored at a reception Sept. 7 in Nashville during the annual America's SBDC Conference.
About the Wisconsin SBDC
The Wisconsin Small Business Development Center (SBDC) is a nationally accredited statewide network supporting entrepreneurs and business owners through no-cost, confidential consulting and business education. Regional SBDC experts facilitate improvement and growth for small and emerging mid-size companies and help launch successful new enterprises. The Wisconsin SBDC is hosted by the University of Wisconsin System under the Institute for Business & Entrepreneurship. It is funded in part through a cooperative agreement with the U.S. Small Business Administration. www.wisconsinSBDC.org
About America's SBDC
America's Small Business Development Center (SBDC) network is a partnership uniting private enterprise, government, higher education and local nonprofit economic development organizations. It is the Small Business Administration's largest partnership program, providing management and technical assistance to help Americans start, run and grow their own businesses. www.americassbdc.org