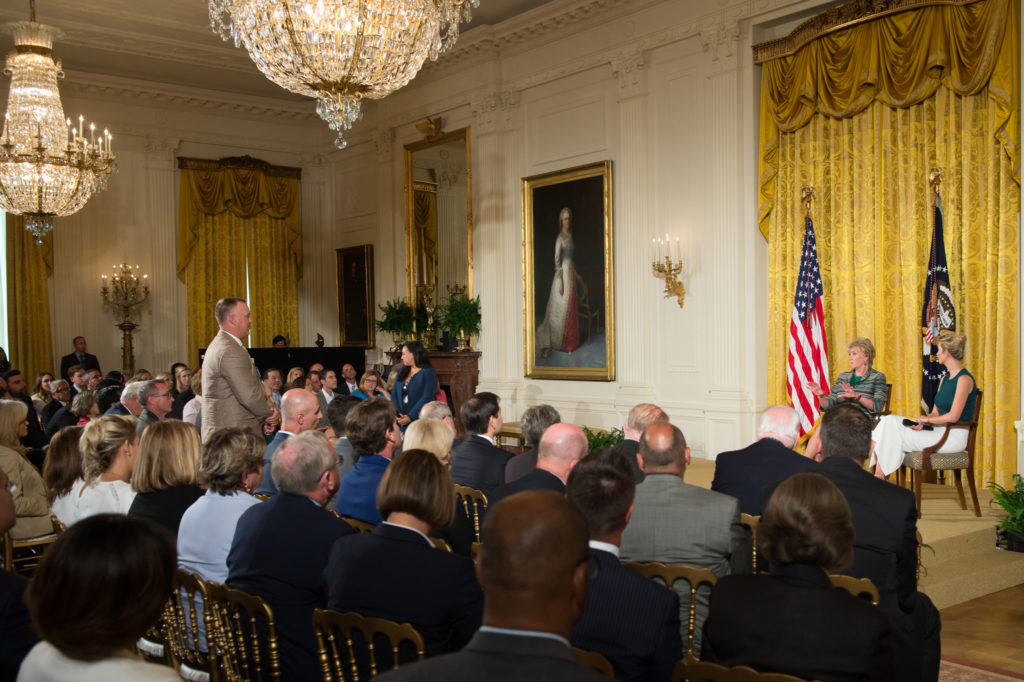 WASHINGTON, D.C. — Two Wisconsin business owners were among five America's SBDC clients who visited the White House Aug. 1 for the "Small Business in America – The Engine of the American Dream" roundtable.
Hometown Trolley of Crandon and Northern Star Fire of Eau Claire were invited, along with Veterans MFG and Bear Creek Smokehouse of Texas and Motus Motorcycles of Alabama, plus dozens of other businesses from around the country.
President Donald Trump spoke about job growth, growing small business industries and the future of small business. "My administration will be with you every step of the way," he said.
Trump was joined by U.S. Small Business Administration Administrator Linda McMahon and the president's Senior Adviser, Ivanka Trump, who later talked about today's small businesses and took questions from attendees.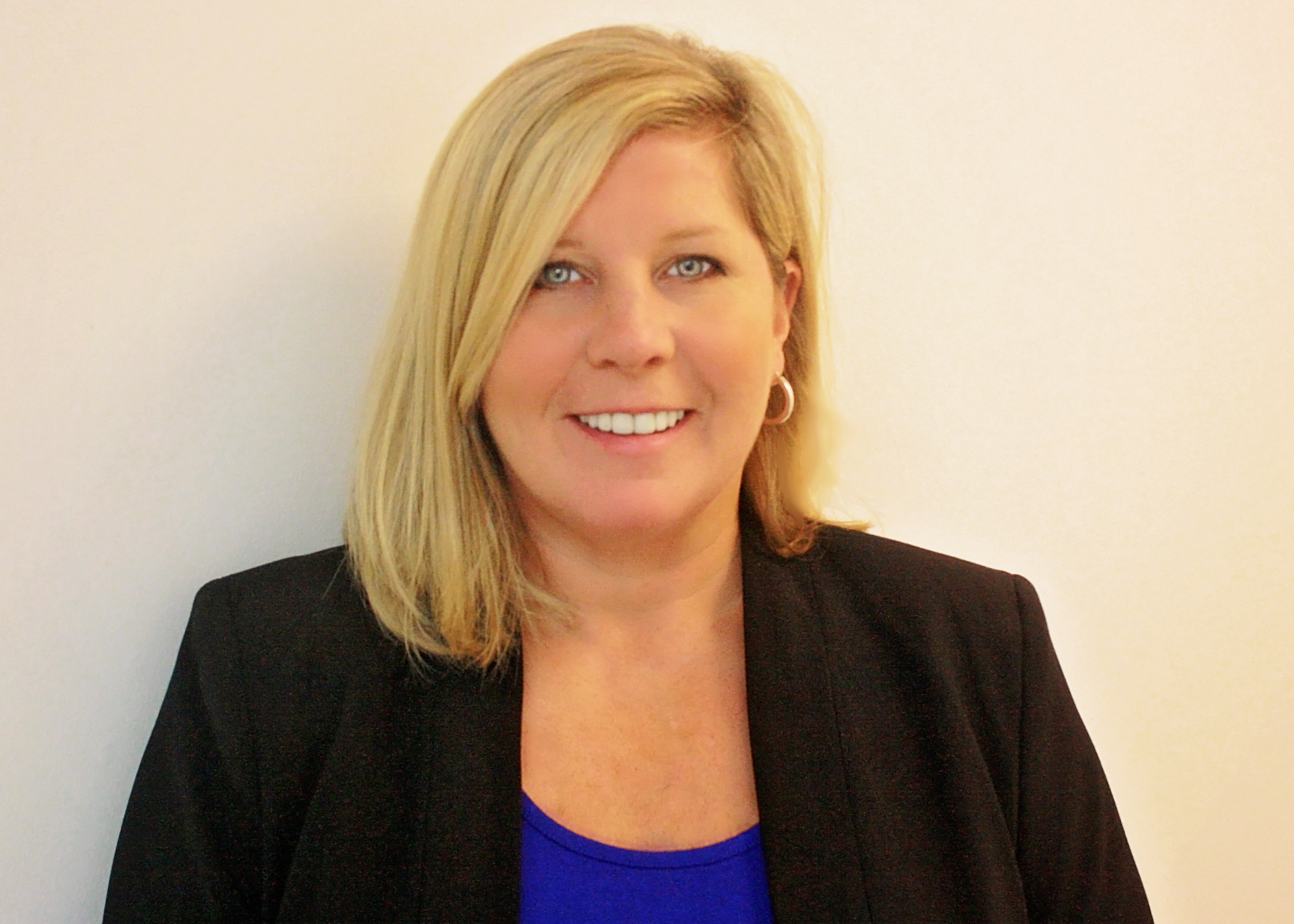 Hometown Trolley CEO Kristina Pence-Dunow, the Wisconsin SBA Small Business Person of the Year, said, "I am so honored to be selected. I am excited about this opportunity to speak for small business and women in Manufacturing and of course I will be sure to mention how great the SBDC and SBA and especially our Wisconsin branch!" (WSAW advance interview)
"Northern Star Fire is humbled to have been invited to the White House to discuss small business in America," said Jeff Dykes of Northern Star Fire. "We'd like to thank all of the local and state agencies that helped us along the way."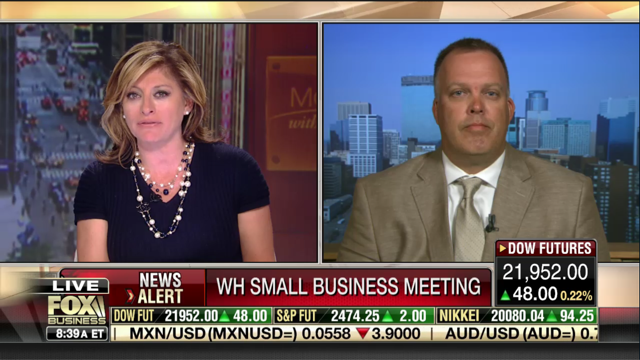 Dykes appeared on the front page of the Eau Claire Leader-Telegam Tuesday morning and received additional attention the morning after the visit with an interview on Fox Business with Maria Bartiromo.
"We are delighted to see SBDC clients recognized at the White House. These businesses have worked hard, provided fantastic products and solutions in their industries and their SBDCs are proud to have helped them. We join the president in supporting their efforts and the success of all small businesses" said Charles "Tee" Rowe, President & CEO of America's SBDC.
About America's SBDC Network
America's SBDC represents the nation's 63 Small Business Development Centers, a national network of partnerships uniting higher education, state and local nonprofit economic development organizations, private enterprise and government. It is the U.S. Small Business Administration's largest partnership program, providing management and technical assistance to help Americans start, run and grow their own businesses. SBDC clients start a new business every 31 minutes, create a new job every 5 minutes, generate $100,000 in new sales every 7 minutes, and raise $100,000 in capital every 11 minutes. www.AmericasSBDC.org
About Wisconsin SBDC Network
The Wisconsin Small Business Development Center is a statewide network supporting entrepreneurs and business owners through no-cost, confidential consulting and targeted educational programs. Regional SBDC experts facilitate improvement and growth for small and emerging mid-size companies and help launch successful new enterprises. The Wisconsin SBDC is hosted by the University of Wisconsin-Extension. http://www.wisconsinSBDC.org
About Hometown Trolley
Hometown Trolley is a third-generation family business and woman-owned manufacturer of trackless trolleys, founded in 1976. The Crandon, Wis., company's 100 percent American-made trolleys are designed in replica of the nostalgic streetcars of the 1800s, combining high-quality craftsmanship with the latest innovative technology. http://hometowntrolley.com
About Northern Star Fire
Northern Star Fire was started in 2014 by 20-year fire service veteran Capt. Jeff Dykes. Dykes invented The Northern Star, an eight-directional compass mounted inside a firefighter's helmet to indicate which direction the firefighter is facing. With nearly 100 firefighters dying in the line of duty each year in the United States, Dykes devised this product to save lives. https://northernstarfire.com