As part of National Small Business Week, Wisconsin Small Business Administration (SBA) presented Arctic Compressor, Small Business Development Center (SBDC) and Center for Technology Commercialization (CTC) client, with Wisconsin's Small Business Persons of the Year Award! Owners, and event hosts, Steve, Peggi and Chuck were fresh off a trip to Washington D.C. to attend the national award ceremony, meet President Biden and Vice President Harris and tour the Rose Garden.
"Arctic Compressor is 'The Simple Choice.' This nomination was my simple choice," said Andy Donahue, Minnesota SBDC State Director, formerly SBDC at UW-Superior Center Director. "This is a true business success that exemplifies the profound impact of the Wisconsin entrepreneurial ecosystem."
"Making something people want includes building a company people want to work for, and Arctic Compressor has done just that. Small businesses create work life that is so important to communities. It is truly inspiring to see clients like Steve and his team be recognized," Wisconsin SBDC State Director Bon Wikenheiser.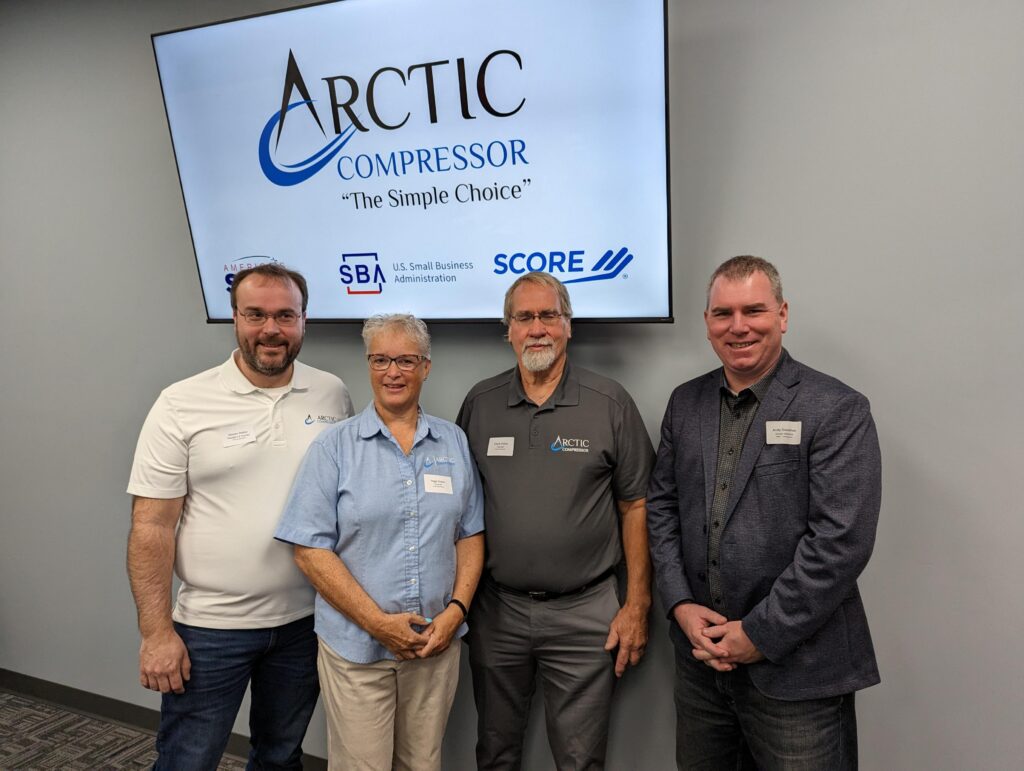 For more than 36 years, the people of Arctic Compressor have honed the necessary skills to produce and manufacture high-quality air compressors that consistently exceed customer expectations. They have built trust and relationships through their proven track record and focus on community. This second generation, family-owned business leans on their years of experience and expertise to constantly pursue growth to keep current with their changing industry.
"In general, we tend to underestimate what we can get done in a day, month and year. It's incredible what this remarkable team can get done," said Steven Potter, President of Arctic Compressor. "We have been doubling year over year for 3 years. This is a great recognition of the growth and success we've been experiencing."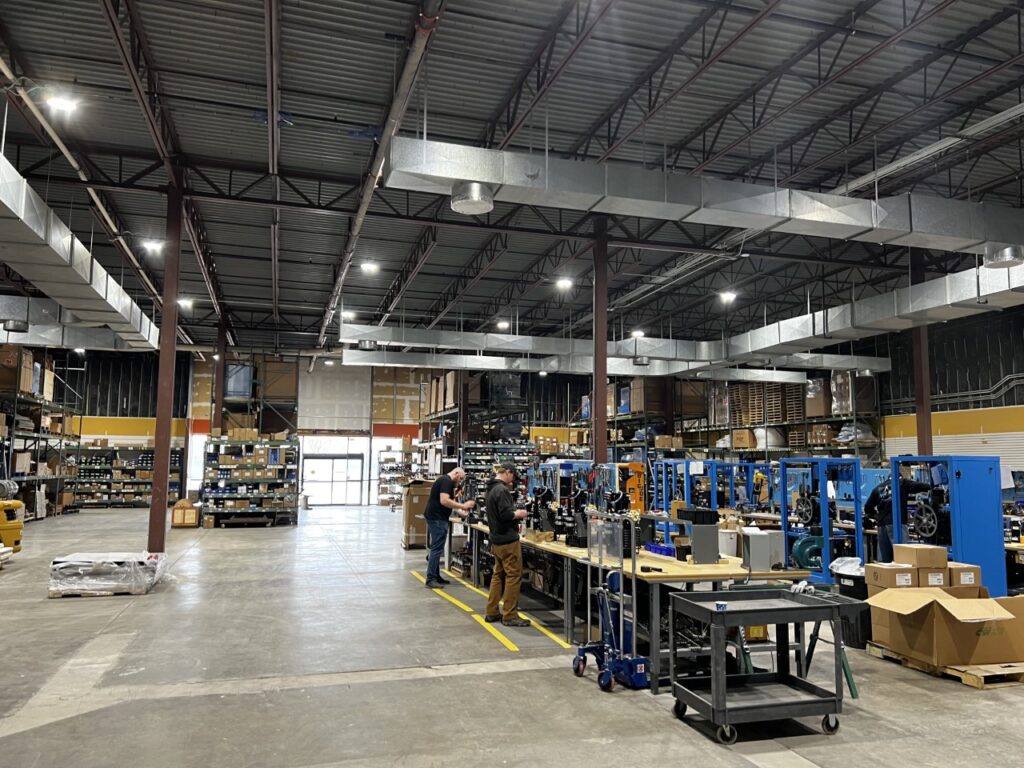 After the official presentation, the Arctic Compressor team gave thorough tours of their new facility to those in attendance, showcasing what truly makes them unique and responding to a variety of questions about their history, success and family business as a whole.
Along with the SBA, SBDC and CTC, the surrounding community was in attendance to support this incredible innovator. Among those in attendance included the Mayor of Superior, WI, the Potter's SCORE Mentor, a representative from Senator Tammy Baldwin's office, the UW-Superior Chancellor and Associate Vice Chancellor, business partners and news organizations.
Learn more: