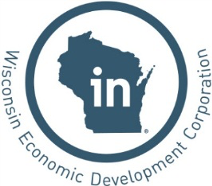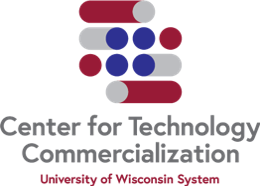 MADISON – The Center for Technology Commercialization (CTC) is offering a matching grant of up to $100,000 to provide additional assistance to companies in the process of completing a project in the federal Small Business Innovation Research (SBIR) or Small Business Technology Transfer (STTR) programs.
This is the 16th round of SBIR Advance funding dedicated by the Wisconsin Economic Development Corporation (WEDC) since SBIR Advance began in 2014.
"SBIR Advance has supported 105 awards since 2014. More than 40 percent of Phase I awardees have gone on to win a Phase II SBIR/STTR award, resulting in more than $33 million in additional grants to Wisconsin innovators and more than 270 jobs in FY19 alone,"
said Dr. Todd Strother, CTC Senior Technology Consultant and SBIR Advance Program Manager. "This cycle, we've had 10 Phase II companies participate in our programing to further their success toward commercialization. These companies have developed investor pitches, conducted market research and presented to investors to gain practice in moving toward obtaining private investment. Getting in front of investors and getting this direct feedback from them is a critically valuable activity for our client companies."
Deadlines are quickly approaching:
To be eligible, companies must have an SBIR/STTR project in either Phase I or Phase II of funding. All companies must have a significant presence in Wisconsin to be considered for the grant. Funds can be used for business and market development, customer validation, intellectual property work or other areas needed to speed product commercialization.
Applicants should note these important dates:
Sept. 2, 2020: Companies chosen for funding will be notified by this time.
Late September 2020: Phase I match awardees must be prepared to start the Lean Startup Program. The course runs through mid-December 2020, and is administered by the CTC. It teaches companies how to incorporate their technologies into a validated business model and defines the best possible target markets.
For more details on the SBIR Advance program and current eligibility requirements, contact Strother at .
SBIR Advance is part of a Start-Seed-Scale (S3) initiative WEDC is pursuing with the help of the UW System and other business leaders throughout the state to remove barriers to high-tech commercialization. Under the S3 umbrella, WEDC and its economic development partners are implementing financial and operational assistance programs designed specifically to address Wisconsin's business startup and seed-funding challenges. One such initiative — also a collaborative effort between WEDC and the UW System — is the Ideadvance Seed Fund, also managed by the CTC. Selected SBIR Advance participants undergo Lean Startup training to assist with their SBIR Phase II applications.
About Center for Technology Commercialization
The Center for Technology Commercialization is part of the University of Wisconsin System's Institute for Business & Entrepreneurship. CTC provides one-on-one expert consulting to early-stage emerging technology businesses throughout Wisconsin. CTC has collaborated in acquiring more than $100 million in federal and other funding for clients. Learn more at www.wisconsinctc.org; follow @WisconsinCTC on Twitter.
About Wisconsin Economic Development Corporation
The Wisconsin Economic Development Corporation (WEDC) leads economic development efforts for the state by advancing and maximizing opportunities in Wisconsin for businesses, communities and people to thrive in a globally competitive environment. Working with more than 600 regional and local partners, WEDC develops and delivers solutions representative of a highly responsive and coordinated economic development network. Learn more at https://wedc.org; follow @WEDCNews on Twitter.