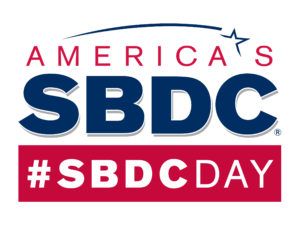 MADISON – The Wisconsin SBDC Network invites everyone to "get social" March 22 for the first-ever SBDC Day celebrating the collective impact and success of small businesses and the nation's largest business assistance network.
With 14 locations across Wisconsin and nearly 1,000 across the country, Small Business Development Centers have provided businesses and entrepreneurs with the resources they need to start, manage and grow since 1980.
In 2016, Wisconsin SBDC consultants provided confidential, no-cost consulting to 2,393 clients, leading to 240 new businesses, 695 new jobs, 195 retained jobs and almost $76 million in capital investment. Nationally in that same year, America's SBDCs assisted 192,205 clients, resulting in 17,864 new businesses, 100,233 new jobs and $4.6 billion in capital investment.
"We are proud to help aspiring and emerging entrepreneurs achieve the American dream of small business ownership," said Bon Wikenheiser, state SBDC director. "Our job is to do all we can to foster and support their success."
Social media will play a central role in the promotion of #SBDCDay. Small businesses, partners and advocates are invited to help spread the word using the hashtag #SBDCDay leading up to and on March 22, to share what SBDCs do and how small businesses make a difference in local communities.
One easy way for everyone to participate is through the use of Thunderclap, which posts a one-time message to your social media account of choice at 3 p.m. March 22; sign up at https://www.thunderclap.it/projects/52710-sbdcday to show your support.
The effort will also be marked by public relations initiatives, proclamations and events. The message that small businesses play a strong role in our economy is one worth repeating on more than one day.
"SBDC clients see an average job growth of 15.5 percent versus the national job growth average of just 1.9 percent," said Charles "Tee" Rowe, America's SBDC President & CEO. "There is no denying the impact SBDCs have on the success of the small businesses in their communities and their local economies."
To learn more about #SBDCDay and to join the movement, visit www.AmericasSBDC.org/SBDCDay.
About America's SBDC Network
America's SBDC represents the nation's 63 Small Business Development Centers, a national network of partnerships uniting higher education, state and local nonprofit economic development organizations, private enterprise and government. It is the U.S. Small Business Administration's largest partnership program, providing management and technical assistance to help Americans start, run and grow their own businesses. SBDC clients start a new business every 31 minutes, create a new job every 5 minutes, generate $100,000 in new sales every 7 minutes, and raise $100,000 in capital every 11 minutes. www.americasSBDC.org
About Wisconsin SBDC Network
The Wisconsin Small Business Development Center is a statewide network supporting entrepreneurs and business owners through no-cost, confidential consulting and targeted educational programs. Regional SBDC experts facilitate improvement and growth for small and emerging mid-size companies and help launch successful new enterprises. The Wisconsin SBDC, hosted by the University of Wisconsin-Extension, features 14 local centers mostly located in four-year UW institutions, with outreach and virtual services covering the entire state. http://www.wisconsinSBDC.org